Creating Effective Slides -
Article published in the American Medical Writers Association
Journal -
2010
Sales Training Program
for Allergan, Inc.: Clinical and Investigational Applications: BOTOX, Botulinum Toxin Type A, "Overview of Dystonia," and "Spasticity," (1999) I researched information from leading scientific theorists, then created easy-to-understand text, with diagrams, charts, and tests.

Menopause and Hormone Therapy - Monograph. (1999-2000) I researched and wrote the ESCLIM Monograph for Women First Health Care, through Pacific Communications. The work combines clinical studies with a psychosocial history of menopause.
Medical Communications in the Next Century: Can We Make A Difference?
(Presentation of research and slides) (1999) I researched, wrote, created slides, and presented the program as part of the AMWA National Meeting, "A Medical Writers Time Capsule: Defining the Issues of Today to Prepare for Tomorrow," Philadelphia, October, 1999. Co-authors: Joseph Doyle, R.Ph., and Richard G. MacKenzie, M.D., Director, Division of Adolescent Medicine, USC Medical School, Childrens Hospital of Los Angeles.

Centers of Excellence
, monograph and slide series on HIV. (2000-01) I served as editor for a series of medical education programs covering important clinical topics in management of HIV: Pharmacokinetics, Lipodystrophy, Neurology, Resistance. Series was supported by a grant from DuPont Pharmaceuticals and was managed by the ACEP.

Research, writing, and editing of various marketing, clinical, educational, and support material for clients (1997 - 2011).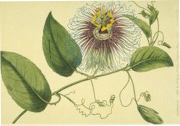 Creating & Presenting Slides Effectively - AMWA Class, 2010
High Virus Load
– national slide education program. (2000-2001) I worked with a team from the Academy for Continuing Education Programs (ACEP) to prepare an "immediate release" professional teaching program on all available treatment protocols and pharmacological options for HIV management. I met with a panel of clinical leaders from across the country in a symposium format. I prepared speaking notes and a slide program, and worked with the medical and graphics team to finalize. The program was ready for presentation around the country within two weeks of the symposium. Supported by a grant from DuPont Pharmaceutical Division.

Slide Wars: Top 10 Techniques for Producing Great Slides - AMWA Class, 2007
Instructor for the American Medical Writers Association classes held at regional and national conferences. While demonstrating timeless techniques for effective slide design, I instruct about the real difficulty of making good slides. We may know the rules, but how do we convince the client or boss to use accepted design guidelines?

Considering Breast Reconstruction
- 20 min, video. (2001-2002) I scripted a documentary about therapeutic options for women undergoing mastectomies, using interview and research material. Production work included finding participants, preparing interview questions, assisting with interviews, and general production assistance (location, art, logistics, reviewing coverage, and editing). Merit Award in the Consumer Decision Making Information category of the National Health Information Awards, conducted by the Consumer Health Publishers Association.